Like us on Facebook!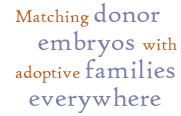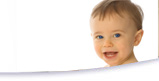 Books on Egg, Sperm, Surrogates, and Embryo Donation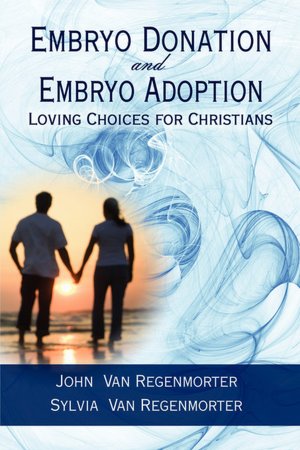 Embryo Donation And Embryo Adoption by John D. Van Regenmorter, Slyvia A. Van Regenmorter
Synopsis: Can one couple's dilemma be the answer to another couple's hopes and dreams? Yes! If you are a couple with precious, frozen embryos, this book provides Christian-based guidance on the loving, life-affirming option of embryo donation. If you are a couple who is longing to have a baby, this book will help you consider the adventure of a lifetime-becoming parents through embryo adoption. Sensitively written in an easy-to-read style, this book is a must-read for those interested in learning more about new opportunities in embryo donation and embryo adoption.
MORALITY OF EMBRYO ADOPTION

Synopsis: What should we do with the hundreds of thousands of frozen human embryos held in fertility clinics around the world? One solution would be adoption. Would such a course of action be moral? That is the question faced in this volume. The leading thinkers in Catholic bioethics divide into two opposing camps in a great debate over biotechnology, sexuality, marriage, and the right to life.
Soul of the Embryo
: Christianity and the Human Embryo
by David Albert Jones
NEW - Article - Egg Donation - Reproduction - In Vitro Fertilization - Infertility - Women - Peggy Orenstein - New York Times July 15 2007
Your Gamete, Myself
The author Peggy Orenstein is a contributing writer for the NYT and author of the memoir, "Waiting for Daisy: A Tale of Two Continents, Three Religions, Five Infertility Doctors, an Oscar, an Atomic Bomb, a Romantic Night and One Woman's Quest to Become a Mother.
NEW - Creating Life Against the Odds: The Journey from Infertility to Parenthood by Ilona Laszlo Higgins MD, FACOG published by Higgins 2006
This is a self published book from a probably not very typical American Gynaecologist/Obsterician who chose to conceive a third child in her late forties using a known egg donor. She draws on extensive material from her experience of helping others with fertility problems as well as relating with humour, empathy and authenticity the see-sawing emotions (particularly of ambivalence) around using a donated egg to help complete her family. There is a good section at the end where she castigates her fellow clinicians and others for inaccurate and euphemistic use of language.

2 copies in the library and to buy from www.LonnyHiggins.com
Mommies, Daddies, Donors, Surrogates: Answering Tough Questions and Building Strong Families Diane Ehrensaft, Ph.D Published in the USA by Guildford 2005-11-09$16.95 (£9.50) from Amazon.com or the web site of the publisher.
2 copies in the DCN Library


Don't be put off by the rather 'American' title of this book. It is well worth reading for both those contemplating family building by donor conception and those who are already parents, whether in heterosexual or lesbian couple or single parent families. As a developmental psychologist Diane Ehrensaft is able to address and empathise with all the complicated thoughts and feelings of would-be parents whilst keeping a strong focus on the developmental needs of the children. The chapters on the why, how and when of 'telling' are some of the best material around.

Review
Diane Ehrensaft brings the insight of a clinical and developmental psychologist to all the big questions that arise both before family creation with donor conception and afterwards. Luckily she communicates them in language that is a pleasure to read and accessible to all who enjoy getting information from books. Using examples from her experience of two decades of working with families built through assisted conception, she addresses not only the obvious feelings and practicalities faced by would-be parents, but also some of the more difficult emotions and fantasies that are often around but rarely spoken about. All this is undertaken with great empathy for the would-be parent(s), be they heterosexual or lesbian couples or single women, but with the focus squarely on the developmental needs of the child.
Through a Freudian typological error she came upon the term Birth Other (mother) and decided that this was indeed a helpful way to think about the donor. Whilst remaining outside the parenting circle he or she is nevertheless a significant other in the creation of a child. A firm proponent of 'telling' as a process, Ehrensaft goes through the arguments for starting to share information at different ages and stages and comes down in favour of starting either in infancy or when a child starts asking questions about babies. The chapters on the why, how and when of 'telling' are some of the best material I have ever read on the subject - partly because of the emphasis on children's developmental stages but also because of the examples and the reassurance that 'getting it wrong' sometimes is unlikely to do lasting damage. And unlike other American 'experts' she is refreshingly undogmatic about the use of correct anatomical terminology, favouring 'tummy' over 'uterus' when explaining where babies grow to young children.
In conclusion, I thoroughly endorse the review by Anne Bernstein, author of The Flight of the Stork, who wrote 'This is the first book to map the emotional terrain of parenthood that is aided by a 'birth other', the author's inventive term for a donor or surrogate….wise, highly readable and insightful, this is an essential guide '.
Olivia Montuschi
Having Your Baby Through Egg Donation By Ellen Sarasohn Glazer and Evelina Weidman Sterling Published by Perspectives Press 2005
The first really comprehensive book for individuals and couples considering egg donation is published in the USA in April. Although some parts of this American book are not relevant to the UK situation, all the emotional and ethical issues are familiar and covered in depth. Highly recommended.


Reviewed by Deborah Weinberg, member of DC Network
Important new book for all contemplating egg donation or parenting children conceived this way. The authors of this book are well known and well respected practitioners and writers in the field of infertility.
What they have produced together is the ultimate guide book on egg donation. As well as tremendous knowledge and experience, it also displays great compassion.
This is the most comprehensive book on the subject that I have come across, covering every possible practical question and circumstance, as well as all the emotional and ethical issues and decisions. No choice or issue is left unexplored.
Egg donation is weighed up against all other options, including continuing to try on your own, (with or without IVF), embryo donation, adoption or doing nothing further. Domestic, international and transracial adoptions are looked at. The merits of all kinds of donors and donation are discussed: intrafamily, friend-to-friend, clinic recruited, recipient recruited, known, anonymous and so on.
Many other important issues - such as multiple births, pregnancy loss, age, coming to terms with childlessness, accepting a one-child family - are presented and discussed.
In addition, the authors provide notes on additional resources - websites and books - for the reader to pursue. To illustrate each dilemma or situation, Glazer and Sterling introduce us to the stories of many different women and couples facing difficult decisions. Their stories are real and very moving, and they help to convince us that we are not alone on this journey. If you have confronted similar issues, you can easily identify with some of these families.
I found that they even triggered some dormant emotions, those not quite yet given voice to. Being written from a US viewpoint, there are sections of the book with little or no obvious relevance to the UK, for example "Choosing your donor", "Choosing a fertility clinic and assembling the medical team" or "Lawyers and Mental health counselors". Nevertheless, within these fascinating chapters are useful pointers to consider and more case studies with which to identify. Clearly, infertility counselors are more abundant and long-term counselling more culturally acceptable in the US.
The authors advise against thinking one can go it alone, and encourage the reader to undertake this often fraught journey with the support of an experienced counselor. Some of the areas that they suggest can usefully be explored in counselling are: loss and grief, letting go and moving on, ambivalence about one's decision, feelings of failure, renewed grief if treatment doesn't work, feeling a 'fake' during pregnancy and so on.
Glazer and Sterling are unashamed advocates of telling children the truth of how they entered their families - "why would you lie to your children?" they ask. They utterly reject the use of the word "disclosure", with its taint of shame and secrecy. If your child comes into your family through egg donation, it may not have been your first choice but what a wonderful positive story to celebrate, they say. The authors talk also of "collaborative reproductive options". I found it refreshing to be reminded of what a collaborative undertaking egg donation is; and refreshing that the feelings of the donor, and sometimes the donor's family, are also acknowledged and explored.
This is not a book needing to be read cover to cover, but it is not difficult to find sections, chapters and stories relevant to ones own situation. Each new issue is clearly signposted, and the authors' style is easy, reassuring and accessible. They write with great empathy, drawing not only on their own wealth of knowledge and experience, but also on cohorts of other professionals in this field in the US.
I hope this book finds its way to every clinic in the UK and to every woman or couple navigating a path through the maze of emotions towards parenthood through egg donation.
This is an American book that in most respects is absolutely relevant for couples in the UK contemplating egg donation. This book is available at a very good price from Amazon.co.uk and Amazon.com
Download the Official Flyer for book ( PDF )

BUILDING YOUR FAMILY THROUGH EGG DONATION (1996) by Joyce Sutkamp Friedeman ISBN: 0964595214 Published by Jolance Press Covers issues such as donor selection, will you are able to bond with your child, and what is an appropriate level of privacy and secrecy. Also includes a section on how to explain egg donation to children of different ages.
EGG DONATION (1997) by Tim Appleton A booklet published by the IFC Infertility Resource Centre in Cambridgeoutlines the implications of treatment for family and child, confidentiality, legal issues and telling the child or not. Books by the same author to help tell children about their origins are listed in the children's book section of this resource guide.

DONOR CONCEPTION BOOKS FOR PARENTS
Compiled by the Education Committee, Spring 2007
Kim Kluger-Bell, MFT, Chair
Jana Frances Fisher, Ph.D.
Jennifer Adams, Ph.D.
Mental Health Professional Group
American Society for Reproduction Medicine
(Based on the Children's Bibliography
compiled by Elaine Gordon, Phd, and Ellen Speyer, MFT)

Bernstein, Anne (1994) Flight of the Stork: What Children Think (And When) About Sex and Family Building 287 p. Indianapolis: Perspectives Press. Available through amazon.com or www.perspectivespress.com.

Enlightening interviews with children aged 3-12 provides insight into the minds of young children and how their concepts and questions about sex and reproduction change over time. This updated version includes references to donor insemination, assisted reproductive technology and surrogacy. Valuable resource for parents in communicating with their children about the special circumstances of their origins.

Cooper, S. and Glazer, E. (1999) CHOOSING ASSISTED REPRODUCTION: SOCIAL, EMOTIONAL, AND ETHICAL CONSIDERATIONS Indianapolis: Perspectives Press. 400p. Available on line through booksellers or through www.perspectivespress.com.

Comprehensive overview of IVF, GIFT, ZIFT, ICSI, ovum donation, sperm donation, surrogacy, gestational care, and embryo donation which helps fertility patients think through the psychological, social and ethical implications of these procedures. Suggestions on how and when to tell children about their origins is included.

Daniels, Ken. BUILDING A FAMILY WITH THE ASSISTANCE OF DONOR INSEMINATION

Donor Conception Network. TELLING AND TALKING

Ehrensaft, Diane. (2005) MOMMIES, DADDIES, DONORS, SURROGATES: ANSWERING TOUCH QUESTIONS AND BUILDING STRONG FAMILIES Guilford Press. 305p. Highly comprehensive book on the in's and outs of the kinds of issues faced by families of third party reproductive technology. Excellent sections on how, when, and what to tell your children. Some fertility patients have been overwhelmed by the scope of the book.

Friedman, J.S. (1996) BUILDING YOUR FAMILY THROUGH EGG DONATION –WHAT YOU WILL WANT TO KNOW ABOUT THE EMOTIONAL ASPECTS,

BONDING, AND DISCLOSURE ISSUES Kentucky: Jolance Press. This book is available through the author.

The most thorough exploration of the medical, ethical, and psychological aspects of egg donation currently in print, including sections on how, when, and who to tell.

Glazer, Ellen. (1998) THE LONG AWAITED STORK: A GUIDE TO PARENTING AFTER INFERTILITY Jossey Bass Press. 349p. Available through booksellers on line.

One of a kind resources for parenting after infertility including sections on what (and when) to tell your child about their conception and/or birth, who else to tell, and how to handle lingering feelings of loss. Appropriate for parents of adopted children; sperm donor, egg donor parents; parents who used surrogates; parents of special needs kids; and parents raising children conceived in different ways.

Lorbach, Caroline. (2003) EXPERIENCES OF DONOR CONCEPTION; PARENTS, OFFSPRING, AND DONORS THROUGH THE YEARS New Zealand: Jessica Kingsley Publishers. 208 p. Available through amazon.com. Fascinating exploration of using donor conception (egg donation, sperm donation, embryo donation), which draws heavily on first hand experiences of parents, offspring and donors and includes the author's own family story. Special emphasis on how and when to tell children and "real life" examples of family's experiences. Strongly supportive of open-ness with children.

Pettle, S. and J. Burns. CHOOSING TO BE OPEN: THE EXPERIENCES OF PARENTS Donor Conception Network, U.K. Available through www.donor≠conception-network.org.

Short book consisting of conversations with 52 parents who participated in group discussions to talk about their experiences being open about donor conception. Available through www.donor-conception-network.org.

Excerpted from ASRM website Dec 28, 2008

-----------------------------------------------------------------------------------------------------------------------------------

DONOR CONCEPTION NETWORK BOOKLETS
http://www.donor-conception-network.org/tellandtalk.htm

HOW TO TELL PROJECT - TELLING AND TALKING MATERIALS - FOUR BOOKLETS AND A FILM ...
A set of unique resources for parents of donor conceived children and the professionals who support them.


Pre-I.V.F. Planning Packet


Mommy, Did I Grow in Your Tummy? Where Some Babies Come From
By Elaine R. Gordon
Explains infertility, IVF, and all the ways of becoming a family, including donor sperm, donor egg, and surrogacy. (ages 4 and up)
Santa Monica: E.M. Greenburg Press, 1992.
Available through Amazon.com
How Babies and Families Are Made: There Is More Than One Way!
By Patricia Schaffer
Combines basic sex ed about anatomy, conception, pregnancy, and childbirth with an explanation of family-building that includes adoption, donor insemination, and IVF. (ages 5-9)
Tabor Sarah Books, 1988.
Available through Amazon.com
I'm a Little Frostie
By Tim Appleton
An easy to read book, which is full of color pictures. It is about a child conceived from a frozen embryo that was thawed, transferred and successfully resulted in a birth. It is suitable for children who were created from donated embryos.
Published by the IFC Resource Centre.
Purchase here
Third Party Reproduction:
– Donor Sperm
Let me explain: A story about donor insemination
By Jane T. Schnitter, Joanne Bowring
A little girl explains how she was conceived through artificial insemination and that although she has genes from her mother and a donor, her dad is her only father.
Published Date: December 1995 Hardcover
Available through Amazon.com
My Story
Excellent for young children, this straightforward and gentle guide describes how Mummy and Daddy conceived their child through donor insemination. (ages 4-7)
London: Infertility Research Trust/Jessup Hospital for Women, 1991.
Purchase here
– Donor Eggs

Sometimes it takes Three to Make a Baby: Explaining Egg Donor Conception to Young Children
By Kate Bourne Illustrated by Don Thompson
This Australian book includes an illustrated story for young children explaining in simple language the process of egg donation. There is also a workbook called "My Very Own Book About Me" for the child to complete, and advice for parents on talking to young children about their special conception. It will also be of interest to egg donors and their families.
2002 Published by Melbourne IVF Pty Ltd.
Purchase here
– Adoption
Happy Adoption Day!
By John McCutcheon, Julie Paschkis (Illustrator)
Noted folksinger John McCutcheon has written a joyful song commemorating the wonderful day when a child joins an adoptive family. Read or sung, the excitement and love of new parents rings through in these heartwarming verses that reassure adopted children that they are wanted, loved and very special. Complete with musical notation, this is the perfect gift for adopted children and their families to share. Full color.
Available through Amazon.com
Seeds of Love: For Brothers and Sisters of International Adoption
By Mary Ebejer Petertyl, Jill Chambers (Illustrator)
When my husband and I were preparing to travel internationally to adopt our daughter Anna, I worried about how our four-year-old daughter Carly would handle our extended separation. I looked for, but could not find, a book like Seeds of Love. As a professional writer and editor, I naturally felt compelled to address this void in the children's adoption literature — and Seeds of Love was born!
Embryo's Alive
P.O. Box 42841
Cincinnati, Ohio 45242-5020
E-mail: EmbryosAlive@yahoo.com
Hours 9:30 to 4:30 Monday–Friday Eastern Standard Time
Phone: 513-518-7006 Fax: 727-489-2427