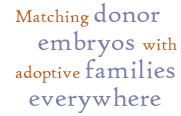 ---
Licensed Clinical Social Worker
---
Find a Mental Health Professional
What MHPG Membership signifies
Please note that the information in this directory does not constitute a recommendation to consult any specific member mental health professional. This directory will list MHPG members in specific locations, however, the responsibility for choosing a mental health professional and checking their credentials to practice must remain that of the patient. We suggest that you make your selection after an investigation on your own and a discussion with the professional of your choice.
Using the MHPG "Find a Mental Health Professional" Directory for Commercial Purposes is strictly prohibited.
The information available through this service is being provided for the use of patients and health care professionals searching for MHPG members. The information should not be used to compile a mailing or telephone call list of members to contact for the purposes of surveys, dissemination of product information, or other commercial concerns. Please address all inquiries of a commercial nature which may concern MHPG members to ASRM at Tel: 205-978-5000, Fax: 205-978-5005, or Email: asrm@asrm.org
Disclaimer
Although the MHPG makes every attempt to keep the information on members accurate and up-to-date, the MHPG cannot attest at all times to the accuracy and completeness of the information contained in this directory. Please read the ASRM Web Site Terms and Conditions of Use.
COUNSELING RESOURCES FOR EMBRYO DONATION AND ADOPTION
Talking to Children About Their Conception

California
Los Angeles
Carole Lieber Wilkins, M.A., M.F.T.
Reproductive Medicine and Family Building Options
1460 Westwood Blvd
Ste. 204
Los Angeles, CA 90024
Phone: (310) 470-9049


4505 Las Virgenes Canyon
Calabasas, CA 91302
Email: familybuilding@verizon.net
Web: http://www.lafamilybuilding.com


COLORADO
Jonette R. Bronson, Ph.D.
Clinical Psychologist
voice mail (970)728-0504


San Francisco
Peggy Orlin, M.S., M.F.T.
3819 23rd Street
San Francisco, CA 94114
Phone: (510) 528-2750


925 The Alameda
Berkeley, CA 94707
Email: orlin@pacificfertility.com




New York
Larchmont
Carolyn Berger, L.C.S.W.
11 Byron Lane
Larchmont, NY 10538
Phone: (914) 834-6396
Email: cnberger@optonline.net



New York
Joann Paley Galst, Ph.D.
30 East 60 Street
Suite 802
New York, NY 10022
Phone: (212) 759-2783
Email: jgalst@aol.com


Nancy Kaufman, C.S.W.
1430 Second Avenue
Suite 109
New York, NY 10021
Phone: (212) 772-1200
Email: NLKaufman@yahoo.com


Vermont
(Adoption Services and Psychosocial evaluations)
Nancy DesRault MSW LICSW
431 Pine Street
The Maltex Bldg
Burlington, VT 05401
NDesRault@aol.com
Business Phone: (802) 865-9873



To have your link added please contact

Embryo's Alive
P.O. Box 42841
Cincinnati, Ohio 45242-5020
E-mail: EmbryosAlive@yahoo.com
Hours 9:30 to 4:30 Monday–Friday Eastern Standard Time
Phone: 513-518-7006 Fax: 727-489-2427